QUALITY MANAGEMENT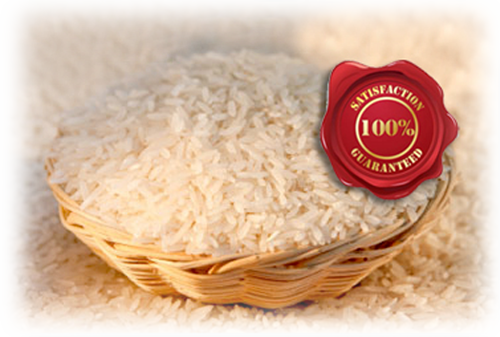 In-house Quality Management System meets the needs of today's busy consumers who deserve food that is safe, natural, nutritious and convenient. Rice is milled and processed at RIFFINO under these guidelines to ensure that the end result meets the prescribed specifications and is of uniform quality.
QUALITY CONTROL & TESTING FACILITIES
Statistical Quality Control techniques are applied at all stages, incoming, in-process & final dispatch. To ensure that product supplied meets customer requirements on quality & food safety, Riffino monitors the entire process. Checks are applied at every step from procurement to storage, to milling, processing, until the warehousing and final packing, loading & dispatch. Efforts are made to enhance the process efficiencies through continuous research and development.
FOOD SAFETY
(Hazard Control Points identified.)
RIFFINO can meet its customer's requirements on DNA, Mycotoxins & Residues by outsourcing sample testing from approved and recognized laboratories. RIFFINO uses the EU approved NIBGE Lab for DNA. PCSIR, NIAB, GDA, and SCBS (Eurofin) are other government and buyer's preferred recognized Labs for outsourcing other tests including, Aflatoxins, Heavy Metal, Water testing etc. We take special care of chemical & fertilizer residues especially Tricyclazole residue. Hazard Control points have also been identified to ensure accurate and desired results. We believe in accurate assessment of our buyer's needs before making any commitment. We do not go complacent if once a supply is OK-rather we strive for continued enhancement of customer satisfaction
MAXIMUM RECOVERY
We assure and ensure maximum recovery while supplying brown cargo rice or milled rice for further processing and repacking.